In memory of Robert Joseph "Joe" Evans
June 12, 1939 - July 30, 2004
Welcome to the Joe Evans' Singers website. Here you will find information on Joe's various ministries and gospel music (as well as some fun loving "homespun" humor).
Visit the page with his CDs and Cassette tapes. Also visit "Joe Bob" Quigley's page and enjoy some fun.
We hope you enjoy your visit.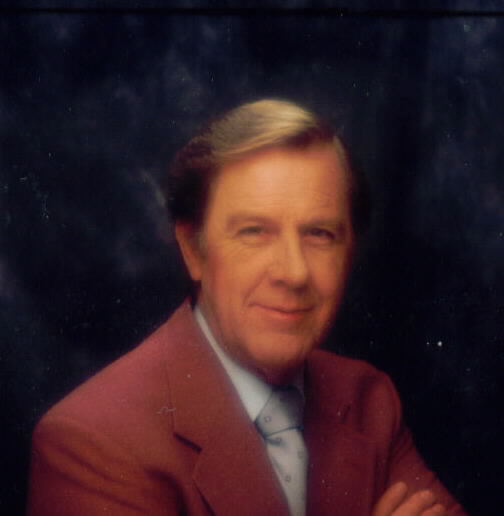 Biography:
Joe began his music career early; he started singing in area churches when he was only 6 years old. Joe was In the "first" band at Powell School, beginning In elementary school and continuing on through high school. In high school, Joe (naturally) played in a couple of "Do-Wap" Rock and Roll bands. After high school he entered the military (Army), and was one of those sharp troopers in the army band. When he completed his military duty, he worked with a variety of Rock and Roll groups before drifting over into the Country field. Joe worked several Knoxville‑area T.V. shows including Clayton Startime, The Kathy Hill Show, and Startime Hymn Show. He also worked on several Gospel shows, including the Harry Whittington Show and the Golden Gospel Hour, as well as "guesting" on other shows. Throughout the years, Joe has been a "studio musician," playing In special bands and groups accompanying and singing backup for recording singers. He Is widely known by musicians as a fine singer, guitarist, and drummer.
As Joe became more entrenched In Gospel music, he worked with the Billy Morland ministries In New England. He returned home, to East Tennessee, In the late eighties, and began working with Marshal Andy and the "Riders of the Silver Screen." Joe and his wife (Gayle) have for several years worked with a prison ministry and a children's' outreach program, K.I.C.K.O.
Of all the work that Joe has done In music, he says that he continues to enjoy singing the praises of the one and only true God more then any other work he has done.
Obituary:
EVANS, R. JOE - age 65, of Knoxville passed away July 30, 2004 at St. Mary's Hospice. He was a member of Park West Church of God. Joe was a popular gospel singer in the Knoxville area. He worked in ministry at local prisons and was active in a children's out-reach program K.I.C.K.O. Joe served in the United States Army Reserve. He was proud of his heritage and was a member of the Sons of Confederate Veterans to honor the memory of his ancestors who served in both sides of the Civil War. He is preceded in death by parents Woodrow Franklin, Sr. and Evelyn Ruth Evans. He is survived by wife Gayle Evans; children, Robert Evans, Jr., Tina Squailia and husband Deder, Greg Evans; stepsons Mark and Dean Treadway; grandchildren Robert Taylor Evans, Roy Evans, Amber Brown, Thomas Brown; great grandson Ryan Taylor Evans; brothers Woodrow Evans Jr., George and wife Frankie Evans, Ron and wife Patti Evans; sisters Margaret and husband Herbert Weaver, Charlotte and husband Steve Curry; several nieces and nephews and uncle Anton Walczyk. At Joe's request, in lieu of flowers, donations may be made to Knoxville Inner City Kids OutReach P.O. Box 14487 Knoxville, TN 37914-1487. Family received friends Saturday, July 31 from 6-8 pm with a service that followed. Pastor Gerald McGinnis of Park Church of God officiated and Greg Evans assisting. Graveside services were Sunday at 2 pm at Solway Church of God with Greg Evans officiating.
Per Joe's request, at the graveside, the Nelsons sang "Dixie" and friends and family members sang "Will the Circle be Unbroken". Local Civil War re-enactors served as an honor guard.
Accesses:
This site is maintained by Ron Evans
email: rpevans@att.net